Case Study: Noble Park Tree Transplant
SC&A's Urban Forestry division was hired by Market Street Equities to locate a large tree suitable to transplant to a pocket park in downtown Nashville. The timing was a critical issue as the client was on a tight schedule. Also, the tree could only be transplanted during a certain time of the year for optimal results.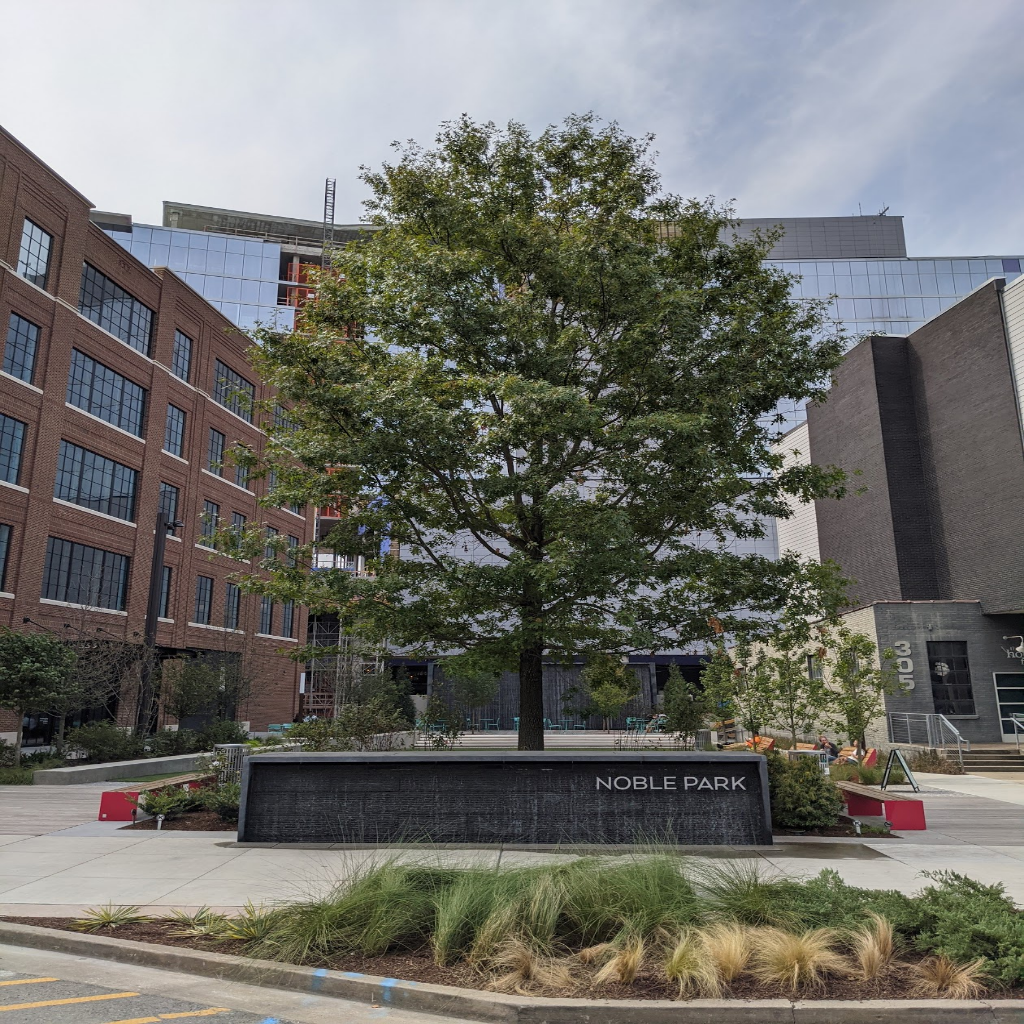 SC&A did an extensive year-long search across the country, found a 40′ tall Shumard Red Oak in a nursery over 900 miles away. This tree fit our client's criteria for species and our criteria for hardiness zone and viability for transport across the country. We began by determining a suitable root ball size for this tree. Not only did we need the root ball size to design the new home for this tree, but it also had to travel through our Nation's roadway system. One the tree was sized, SC&A started coordinating with the project Landscape Architect and general contractor. During this process we developed construction drawings to ensure that the tree would survive in its new home. There were many construction restraints associated with this project during the transplanting process. We had to shut down traffic to one lane in downtown Nashville, place a crane on the site in a very tight scenario, and lifting the tree from a semi-truck, over a fence and next to a building under construction. All while having to place the tree onto a specific point and elevation. 
"Chris and his team at SC&A are truly "experts" in the field of mature tree relocation. They took a complicated process with many variable factors and provided us with sound and timely guidance which led to a great outcome. We will absolutely turn to SC&A in the future when a similar need arises!"

- Kyle McGavin Market Street Enterprises
To date, the tree has weathered a full year and a harsh winter for this part of the country. It has produced magnificent fall foliage and provides a wonderful sense of place in the center of Nashville's famous area known as "The Gulch".