Case Study: University Campus Water Audit & Irrigation System Retrofit
Middle Tennessee State University irrigates 28 sites. Each with their own set of needs and requirements. 23 of these irrigation sites were comprised of athletic fields, educational buildings, administrative buildings, and common areas. The campus faced a dilemma, paying for irrigation water versus the health and beauty of the campus's plant material. With budgets shrinking and water costs rising, an opportunity to help reduce the irrigation water cost without jeopardizing the health of the plant material was realized.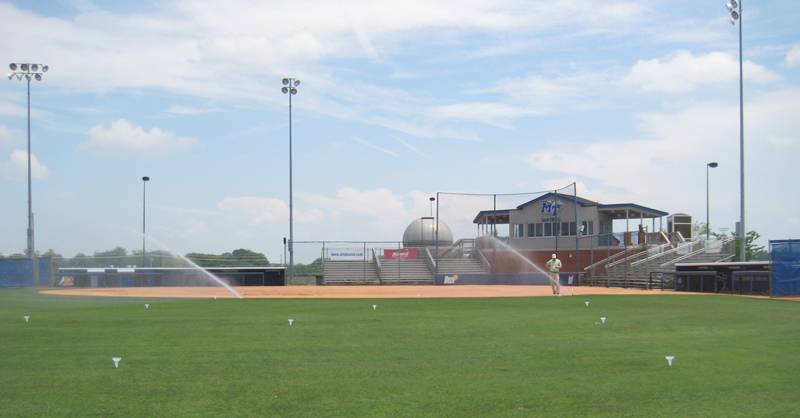 SC&A conducted field audits on each of the 23 sites and interviewed the maintenance staff. From those audits and interviews, we developed a comprehensive irrigation retrofit program to help reduce the amount of water used and to make the system easier to control and maintain. We recommended retrofit measures that included new smart controllers, flow meters, rain sensors and master valves. In some locations, we recommended new spray head nozzles. By implementing these measures, we estimated that the irrigation water use would decrease by 64% resulting in a water cost reduction of over $41,200.00 per year.
A potential water savings of approximately 64% annually.
A potential savings of approximately 10.0 million gallons of water annually.
A potential water cost savings of approximately $41,200 annually.
A Return on Investment of 4.6 years.
A potential 20 year savings of approximately 200.2 million gallons of water.
A potential 20 year savings of approximately $728,000.
Initial Costs: $191,000.
How Much Can You Save On Your Water Costs?