It Ain't Easy Being Green…
There is a green building revolution on the rise – and for good reason – but what exactly is a "green" building? "A 'green' building is a building that, in its design, construction or operation, reduces or eliminates negative impacts, and can create positive impacts, on our climate and natural environment. Green buildings preserve precious natural resources and improve our quality of life." (World Green Building Council)
LEED (Leadership in Energy and Environmental Design) is the most widely used green building rating system in the world. Available for virtually all building types, LEED provides a framework for healthy, highly efficient, and cost-saving green buildings. LEED certification is a globally recognized symbol of sustainability achievement and leadership.  LEED is for all building types and all building phases including new construction, interior fit-outs, operations and maintenance, and core and shell. USGBC LEED certification stands for accountability; accountability through the LEED third-party certification process. Behind LEED is an infrastructure developed by industry leaders that supports project teams as they innovate and create high-performing buildings, homes, and neighborhoods.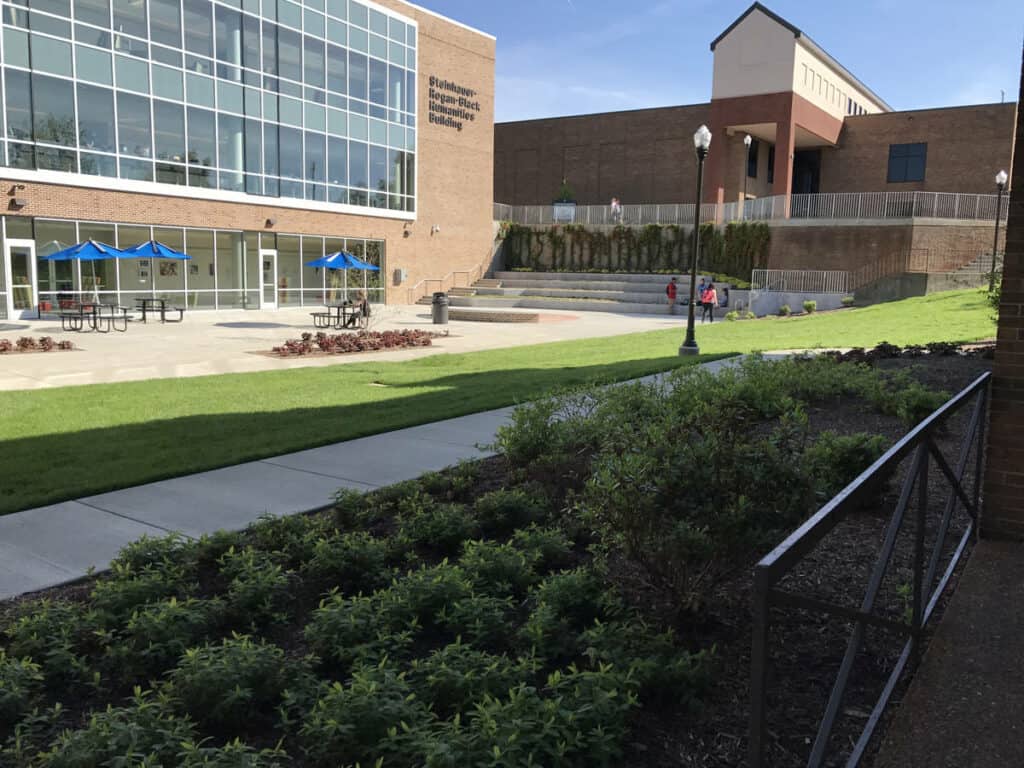 How Does a Project Get Certified?
Projects pursuing LEED certification earn points for various green building strategies across several categories based on the number of points achieved, a project earns one of four LEED rating levels: Certified, Silver, Gold, or Platinum.  The USGBC provides an interactive Discover LEED tool to get started; then, use the rating system selection guidance to make a final decision.  Does this sound intriguing to you for your next project?  These are the same processes SC&A, Inc. was involved in with our recent work on the VSCC Humanities project where SC&A, Inc. is the Civil Engineer of Record and was also responsible for the landscape and irrigation design.  This necessitated SC&A, Inc. being responsible for the site-related design, documentation, and resulting "points" from the site work components of this project as it was pursuing and achieving LEED certification.
LEED provides a framework for healthy, highly efficient, and cost-saving green buildings.  LEED can help both new and existing buildings to implement sustainable and greener strategies to become high-performing buildings and properties.  The first category of LEED prerequisites and credits has to do with the location and piece of land the project is built on. LEED Sustainable Sites credits deal with protecting natural habitat, keeping open spaces, dealing with rainwater, and heat island and light pollution reduction.
Want to see if your project is a good fit for LEED Certification?
Contact us today – we'll be happy to help you out!